Trails & Rails
(Greg Crowder Photography)

Paula Strong and Walt Richards
Hear the West come alive !
Hear the West come alive !
Without trains, the American interior would not have opened up when it did.
Without trains, the cowboy - as we envision him on that long trail drive to Abilene -
would not exist.
Western Music Association Duo Harmony Winners, Walt Richards and Paula Strong, founded the acoustic group, Trails & Rails -
combining their western history interests
with their love of cowboy and train songs to bring you the best of both.
Trails & Rails has been honored with past
Top Five nominations by WMA members including:
Best Traditional Group
Best Song of the Year ("Ghosts of Tombstone")
Best Traditional Album of the Year ("Ghosts of Tombstone")
Instrumentalist of the Year (Walt )
Best Collaboration between Poet and Songwriter:
(Walt with Les Buffham - "Ten More Miles"; "Thinking 'bout Montana")
"Western Tales", released in April 2011, has been nominated in the top Six
for Best Traditional Album by a Duo or Group for 2011.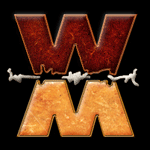 Coming from the San Diego area,Trails & Rails has performed extensively in the Southwest and has been featured at many Western festivals and events, including the Cody Stampede, the Tombstone Western Music Festival, the Cochise Cowboy Poetry and Music Festival, and the Autry Museum.
New cowboy and train songs continue to be written to this day.
Old and new, Trails & Rails enjoys them all.
Experience their energy and enthusiasm for this great music.
Let them reconnect you with our heritage!
In recent years Trails & Rails has been expanding their performing repertoire to include
19th and 20th century pop and folk tunes, as well as presenting musical history programs on various aspects of
the West, Trains and - The Music of the 1930s.
Shipping Details
Shop Trails & Rails: